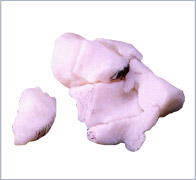 Overview
A bone spur (osteophyte) is a bony growth that forms along the edge of normal bone in response to wear and tear, most frequently in the joints. A heel spur is a bone spur of the heel bone, which causes heel pain by rubbing on the achilles tendon or other soft tissues.
Causes
Bone spurs can occur all over the body including the spine, shoulders, hands, hips and feet. The feet are a common place to find them. A heel spur happens when the body tries to mend itself. Building extra bone is one way your body tries to correct a weakness. Wearing shoes that are too tight in the heel can cause bone spurs. More women than men get heel spurs because of the kinds of shoes they wear. Athletes who stress their feet and legs routinely are also prone to heel spurs. Being overweight can also indirectly cause heel spurs by over-exerting the plantar fascia. Some heel spurs are caused by the aging process, in which the cartilage covering the ends of bones wears away. This process can lead to pain, swelling and spur formation. Stress-related problems with the plantar fascia frequently lead to heel spurs.
Symptoms
If your body has created calcium build-ups in an effort to support your plantar fascia ligament, each time you step down with your foot, the heel spur is being driven into the soft, fatty tissue which lines the bottom of your heel. Heel spur sufferers experience stabbing sensations because the hard protrusion is literally being jabbed into the heel pad. If left untreated, Plantar Fasciitis and heel spurs can erode the fatty pad of the heel and cause permanent damage to the foot. Fortunately, most cases can be resolved without medications or surgeries.
Diagnosis
Diagnosis is made using a few different technologies. X-rays are often used first to ensure there is no fracture or tumor in the region. Then ultrasound is used to check the fascia itself to make sure there is no tear and check the level of scar tissue and damage. Neurosensory testing, a non-painful nerve test, can be used to make sure there is not a local nerve problem if the pain is thought to be nerve related. It is important to remember that one can have a very large heel spur and no plantar fasciitis issues or pain at all, or one can have a great deal of pain and virtually no spur at all.
Non Surgical Treatment
A conventional treatment for a heel spur is a steroid injection. This treatment, however, isn?t always effective because of the many structures in the heel, making it a difficult place for an injection. If this treatment goes wrong, it can make the original symptoms even worse. Another interesting means of treatment is Cryoultrasound, an innovative electromedical device that utilizes the combination of two therapeutic techniques: cryotherapy and ultrasound therapy. Treatments with Cryoultrasound accelerate the healing process by interrupting the cycle and pain and spasms. This form of therapy increases blood circulation and cell metabolism; it stimulates toxin elimination and is supposed to speed up recovery.
Surgical Treatment
Have surgery if no other treatments work. Before performing surgery, doctors usually give home treatments and improved footwear about a year to work. When nothing else eases the pain, here's what you need to know about surgical options. Instep plantar fasciotomy. Doctors remove part of the plantar fascia to ease pressure on the nerves in your foot. Endoscopy. This surgery performs the same function as an instep plantar fasciotomy but uses smaller incisions so that you'll heal faster. However, endoscopy has a higher rate of nerve damage, so consider this before you opt for this option. Be prepared to wear a below-the-knee walking cast to ease the pain of surgery and to speed the healing process. These casts, or "boots," usually work better than crutches to speed up your recovery time.
Prevention
To prevent this condition, wearing properly fitted shoes with good arch support is very important. If a person is overweight, weight loss can help diminish stress on the feet and help prevent foot problems. For those who exercise frequently and intensely, proper stretching is always necessary, especially when there is an increase in activities or a change in running technique. It is not recommended to attempt to work through the pain, as this can change a mild case of heel spurs and plantar fascitis into a long-lasting and painful episode of the condition.